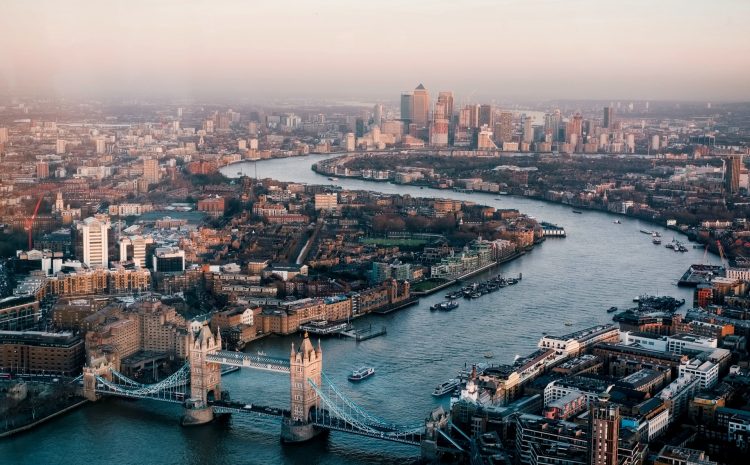 Commoditization in the EU banking sector is boosted due to the Second Payments and Services Directive (PSD2). The directive's aim is to promote the development and use of innovative online and mobile payments that improve the customer experience. And to enable better data protection for banking customers. PSD2 also allows regulated account information service providers (RAISPs) or qualified payment service providers (PSPs) to access customers' bank account data and initiate payments or provide a wide range of data analysis services.
So RAISPs and PSPs make the traditional banking industry in the region more competitive by offering new innovative and potentially lucrative services. Consequently, banks must determine the exact business strategy, use modern cognitive tools and be faster than competitors. For this reason, fintech company CASHOFF is based in London to offer advanced solutions for banks that help stay on top of the recent technological innovations.
Since 2013 CASHOFF has been using data on banks' customers as efficiently as possible by leveraging modern tools of cognitive technologies. Which in turn encourages banks to take a more customer-oriented approach. The services developed by the company help banks to reach their potential in web and mobile apps and provide their customers a new range of banking services. These services should help banks enhance customer experience by offering products that are targeted at specific customers. It's an individualized approach. Director CASHOFF Darren Hughes said, that company works with banks to sharpen their service delivery and customer satisfaction to a great extent.
As open banking and multi-banking services in the European Union are actively developing, CASHOFF helps banks to aggregate data from different customers' bank accounts in one mobile app, including savings, current or credit accounts of any bank. This excludes data duplication and allows to evaluate the creditworthiness of customers by compiling a holistic view of their financial transactions.
Also in this way it becomes possible to determine their true financial position. As a result, the banks can offer customer-specific services based on their real demand and spending habits. Appropriate data analysis allows them to cross and up-sale products and promotions to customers. Besides banks' marketing campaigns are more successful because they aimed only at customers who might be interested in a particular service. Therefore, there is no wasted marketing cost or efforts.
Customers also gain complete control over their finances by integrating all bank accounts in one place. This comprehensive approach helps customers analyse their accounts and set financial goals.
Another service from CASHOFF that boosts the banks' loyalty program is Cashback 2.0. In the European market it is usually difficult to derive optimum benefits from loyalty programs. Banks can offer only a tiny part of their profits to their customers as a loyalty reward. This pushes customers to change their banking partner to one that offers more profitable rewards, which significantly increases the banks' churn rate. Some banks tried to solve this problem by providing store-specific offers.
However, this did not arouse the interest among customers, because they prefer to shop in their favourite and trusted stores. Here Cashback 2.0 can be useful to customers as well as the banks. Cashback 2.0 enables customers to receive cash back for products of a certain brand without being store specific. This allows banks to offer customers a cash back on purchasing essential monthly groceries and other necessary purchases.
"Cashback 2.0 is a white-label service that provides highly targeted and tailored cash back solution to banks' customers," states Hughes. CASHOFF collaborates with several brands, which helps banks offer individualised cash back corresponding to the interests of the customers. Customers may upload receipts for cash back or simply add a loyalty account in their banking app. This gives CASHOFF the right to analyse the customers' transaction data, which enables the FMCG producers to offer special cash back to the customers.
One of the most important features of Cashback 2.0 is that it allows customers to use cash back as real money and spend the entire amount on services and purchases at their discretion. Hughes tells the success story of a loan provider who has benefited hugely by Cashback 2.0. CASHOFF's service helped to improve interaction with customers. And customers began to earn cash back upon using their mobile app. Besides the fact that Cashback 2.0 was an excellent marketing differentiator for a loan provider, it enabled customers to repay a loan faster using the cash back they received from buying monthly groceries and other products.
CASHOFF started as a facilitator in banking services in Russia and the CIS region. The company is in the approval process by the UK Financial Conduct Authority as a regulated account information provider (RAISP), which making them a reliable partner for banks. Hughes supposes that in the coming years, the banking products and services will be more focused on individual customer outcome. To reach this goal the company aims to offer personalisation of bank customers at a higher level in the coming years.