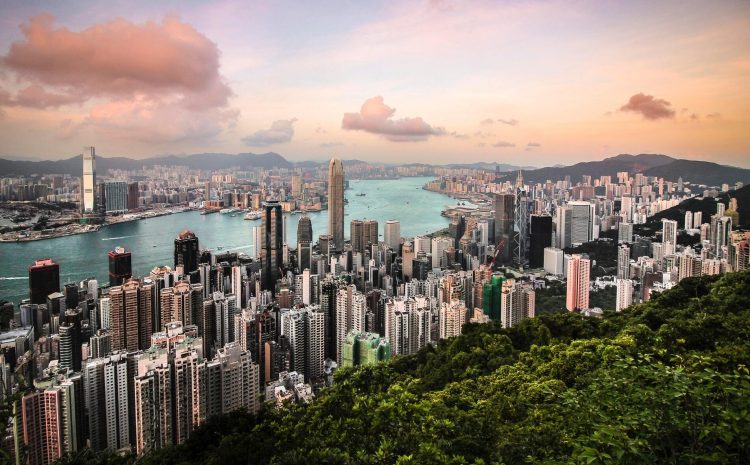 We all regularly use our credit or debit cards. Daily expenses and large purchases allow us to accumulate reward points, which can be exchanged for gifts. However, customers rarely accrue enough points to get something significant. Only people with greater purchasing power can gain a benefit from the common loyalty program.
These circumstances led to the emergence of various Fintech startups that offer coupons, discounts and other loyalty benefits for regular customers in order to improve customer relationships and maintain loyalty. One of these companies with innovative technology is CASHOFF.
As Dmitry Gorkov, CEO of Cashoff Lab said, «We come up with innovations that make people enjoy every moment of their lives instead of giving thought to trivialities." The company was founded in 2013. CASHOFF collaborates with over 50 major banks such as Sberbank, SBI Bank, Tinkoff Bank and Alfa-Bank, and several vendors, which has helped to significantly expand a presence in its sector. CASHOFF also increased revenues for banks and brands, which brought the company a dominant position in the loyalty rewards program market.
The company's rapid growth enabled it to open four offices — headquarters in London, a center for strategic business development in Hong Kong as an APAC hub and a research and development laboratory in Moscow and Yaroslavl, Russia.
Intelligent Analysis of Customer Data
Now for internet-based companies data is as significant and valued as oil is for another industries. The service providers store data about their customers' online transactions and all credit or debit card usage history. The received information allows themto analyse the data. Therefore banks and vendors can better understand the needs and habits of their customers and customise their services and products accordingly.
With this strategy, internet companies increase customers' loyalty and retain them for a longer period. Using CASHOFF's services, banks can offer their loyal customers a unique reward program. Through cooperation with a number of corporations and retailers, bank customers get the opportunity to reward cash back from a wide range of consumer goods, such as food, drinks, personal care products and many others.
However, CASHOFF's loyalty program offers customers individualised discounts. Customers' purchase patterns and their habits are accurately and comprehensively analysed using artificial intelligence, machine learning and advanced mathematical modelling algorithms. Through the analysis of customers' transactional data, the technology allows to offer tailored rewards considering what the customer bought previously.
For example, the female customer, who often visits beauty parlours and clothing stores will be offered relevant discounts. Due to the CASHOFF's algorithm, this customer would not receive random offers that may not be interesting for her. With this tool, the banks can track their customers in the app or in the electronic banking system, which will improve all the interaction between the banks and their customers.
CASHOFF has become popular among some of the largest banking institutions in Europe precisely because of such comprehensive attitude towards customer satisfaction. In a modern world where everything is stored on smartphones and internet services, CASHOFF is a great way for banks to foster long-term relationships with customers.
Use of individual advantages and incentives by customers is mutually beneficial for banks, vendors, and CASHOFF itself. Such attention to details of the technology made it profitable for all participants, and earned it victory in the Innovation Week competition in the Silicon Valley and a spot in the top ten Fintech companies chosen by Deloitte.
Since data is a very popular commodity, CASHOFF guarantees complete protection of information about the personal habits of its customers with state-of-the-art security algorithms. Another significant advantage is that the solution can be easily integrated into any banking app for smartphones or electronic banking system through API. Such seamless integration creates an easily accessible platform for receiving cash back for a customer and provides a new revenue stream for banks and brands. Now the company is focused on expanding and strengthening its presence in the markets of Europe, Asia and the CIS.
Personal Financial Management
Personal finance management or PFM helps people to control and manage their finances more accurately and conveniently. This is useful for strategic investments, creating a retirement fund, and just to have a reasonable degree of financial security. Each person makes their own personal financial management plan based on their income, habits and assets. This means that any PFM plan should focus on a specific person, and not be universal to fit everyone.
Expert financial data analysis is a great way to achieve suitable tailor-made PFM schemes. Data analysis tools by CASHOFF can help banks formulate suit PFM plans for all customers — from people who want to organise their daily expenses to advanced users of the banking system. In addition, the same strategy that was used to develop loyalty programs and reward plans can be applied to roll out individual financial management plans for customers, based on their financial situation.
CASHOFF has every chance to become a new rising star in Fintech. By concluding deals with big brands and increases the portfolio of corporate tie-ups, the company invests in its future.