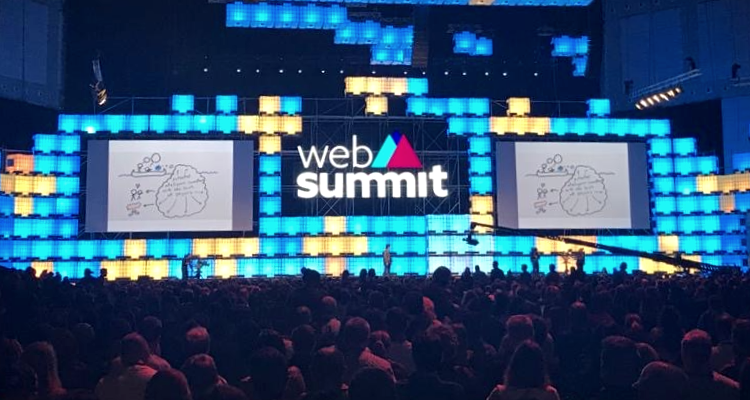 CASHOFF team will present its white label data aggregation and data analytics solutions for financial institutions at the largest technology event of the year. Web Summit is on air on 2-4 December and it brings together the people and companies redefining the global tech industry, including 2,500 startups, 1,250 investors from over 150 countries.
CASHOFF will show its data aggregation solution that enables seamless sharing of new customers' transaction history from their existing bank, eWallets, loyalty programs andeven marketplaces like eBay and Amazon. This customer data reveals a customer's true financial position – everything from their income, savings, outstanding loans and much more – maximising both the accuracy and speed of accessing, processing and analysing a customer's financial data.
This enables a bank to make quick decisions based on accurate financial data to specific customer targets, based on their financial position and spending/saving habits. This leads to highly-targeted cross selling opportunities for the bank and customers are directed to the most appropriate and suitable product(s), thus making the customer journey as smooth as possible.
The CASHOFF data analytics product is designed to make your banking app an irreplaceable day-to-day assistant. Driven by transaction and receipt analysis, our API solution provides enhanced customer profiling and recommendations.
This enables banks to better understand the ongoing needs of their customers and tailor products and services to them leading to more positive unit economics. The ultimate impact for the end-customer is increased personalisation, complete visibility of their spending and greater confidence to make more informed personal finance decisions.
Darren Hughes, Director, CASHOFF: "CASHOFF was founded to help banks, brands and consumers understand and use their data better. We use open banking technology, big data and AI to bridge the gap between these institutions and their consumers, enabling improved financial wellbeing for all. We are honoured to take part in Web Summit 2020 and our team is ready to meet the financial institutions who are interested in leveraging consumer data to provide better service to their customers."