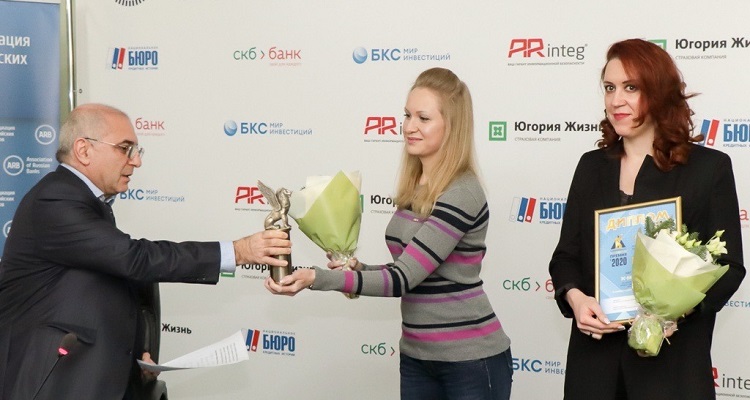 The National Banking Award 2020 has recognised SBI as the outright winner in the Banking Product nomination. With CASHOFF Technologies, the bank has launched the 'Your Circle' digital solution for Russian households. The Award was established by the Association of Banks of Russia (ABR) and the National Banking Journal (NBJ).
Your Circle is a family banking project that employed the technology of CASHOFF, an international fintech company, and was launched in November 2019. It is a simple and convenient online solution for managing the family budget and increasing financial awareness among children. Your Circle customers can open a shared account in mobile banking, link the whole family up and let them enjoy financial services and set limits where necessary. In addition to the primary card, Your Circle users get a complimentary secondary card for their loved ones, as well as a unique mini-card key chain for kids. SBI has also developed a mobile app for kids called Your Circle.START especially for children with stand-alone access to the services.
Your Circle is the only family banking available in the market. What we have developed is not basic conventional features for individual family members, instead, it is an integrated app for the entire family that helps engage even the youngest family members in financial planning. Thanks to our collaboration with CASHOFF, we have ensured Russian households not only have tools for literate family budget management but are also able to handle it remotely, which is especially important during the pandemic. We are delighted that SBI's product has been much admired by the customers and became the outright winner in the Banking Product nomination.

Andrey Karyakin, Chairman of the Management Board at SBI Bank LLC
With big data analytics at its core, CASHOFF's technology enabled SBI bank to analyse transactions of the entire family, their financial behaviour, build a detailed customer profile and tailor offers to each user. Customers can join a family loyalty programme and pay with Your Circle cards to go up cashback levels, earn points together and redeem up to 20% to the family bonus account. The app also offers an extensive family expense analysis (overall as well as individual) therefore helping the family to budget wiser.
For CASHOFF, helping SBI to build and develop Your Circle app is not only a successful use case of big data mining and analysis technology in the banking industry. Owing to the collaboration with SBI, we have ensured our technology is employed within standard financial data processing to build a customer profile and create personalised offers, as well as effectively fulfil CASHOFF's potential and deliver household data analysis supplemented with engagement tools that are integrated into financial management for the customer's entire family circle . 

Mikhail Medvedev, CASHOFF CEO, highlighted.
The National Banking Award is held annually and is known as one of the major awards in the Russian banking community. The open vote was followed by the Award's expert panel decision.
About SBI
SBI Bank has been operating in Russia since 1994. In 2017, the Bank became part of SBI Holdings, a Japanese leading financial group, that integrates more than 250 leading fintechs, hi-tech and biotechnology projects around the world. Pursuant to SBI Holding's digital transformation strategy in finance, SBI Bank is immersed in online financial services and has offered an innovative integrated digital service Your Circle, a family financial management system, and an ecosystem for SMEs that is a combination of requisite corporate products and services to its Russian customers. On 30 September 2020, SBI Bank increased the capital by 4 billion invested by an SBI Holdings' stakeholder. The bank has allocated the funds to increase the stability and build up the bank's credit portfolio which has already reached 7.5 billion roubles this year. The Bank credit rating is assigned by ACRA, BBB – (RU), outlook Stable. Website: sbibankllc.ru 
About CASHOFF
CASHOFF is an international fintech company founded in 2013. CASHOFF's developments have Big Data and AI technologies at their heart: the deployment of such helps create an enhanced customer journey, boost customer engagement and increase brand loyalty. The company enjoys partnerships with over 50 banks worldwide and more than three million retail customers. CASHOFF is also developing a cashback-per-item for purchases of popular global brands. The company's key markets are Europe, Asia, Russia and CIS.