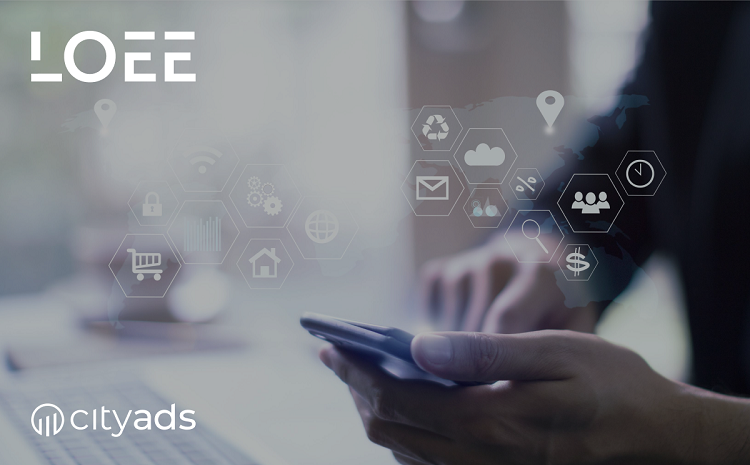 CASHOFF have officially partnered with the CityAds Media advertising agency. CityAds Media unites more than 300 E-commerce projects and brands on the Russian Internet. With the LOEE solution powered by CASHOFF, advertisers will get a brand-new medium to promote their goods in mobile apps of the leading banks.
CASHOFF's partnered platforms, including VTB, Pochta bank, Novikombank, Skrepka, Yepy and others, will see cashback deals for purchasing items from CityAds's partnered brands or websites. The cumulative audience of CASHOFF's partnered platforms totals over 10 million active users.
Customers can scan a receipt with a cashbacked item or shop online to qualify for cashback. The program runs for both offline shops and the advertisers' websites. All transactions are verified and the cashback is only rewarded if the purchase has been made. For online purchases, cashback is rewarded after the return period has ended. Thus, the advertising budget is only geared towards those customers who have been purchasing the brand's items.
Thanks to the partnership between CASHOFF and CityAds Media, suppliers can enjoy higher consumer loyalty and advanced sales analytics. A display of cashback deals ensures the customers make an informed choice of the brand. Also, brands will be able to employ additional advertising mediums, for example, push notifications or stories about a product.
New marketing tools are changing the game for the advertising market towards an ultra-targeted approach and maximization of the return on the marketing investment. Advertisers are demanding more from campaigns than just a reach to a large audience – they seek growth in the number of leads and purchases. This is the outcome that LOEE's new advertising technologies in liaison with CityAds Media can offer. We will ensure direct communication with the consumers and precise goods targeting while the supplier will only pay per sale.

Dmitry Gorkov, CEO at CASHOFF
About CASHOFF
CASHOFF is an international fintech company founded in 2013. CASHOFF's developments have Big Data and AI technologies at their heart: the deployment of such helps create an enhanced customer journey, boost customer engagement and increase brand loyalty. The company enjoys partnerships with over 50+ banks worldwide and more than three million retail customers. CASHOFF is also developing a cashback-per-item for purchases of popular global brands. The company's key markets are Europe, Asia, Russia and CIS.