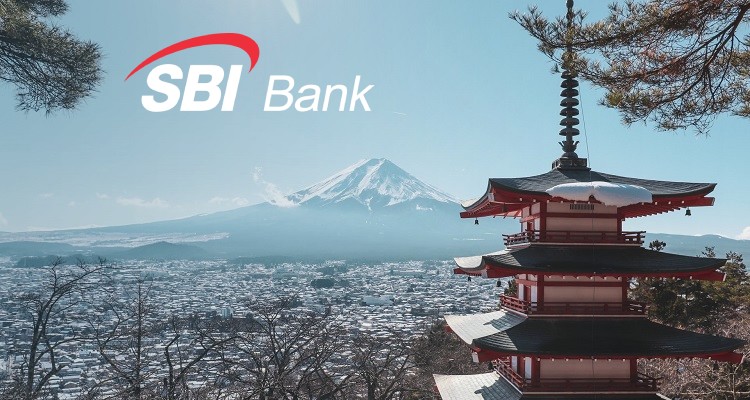 In a world where there's less time and more and more information, a banking app goes beyond being a platform for money transfer and invoice or bill payment. SBI bank introduces high-powered Stories feature, a well-known tool that originates from social networks. As the bank is Japanese, their Stories have an exquisite flavour of Japanese culture which would be a delight to those who admire the country.
Now you don't need to go the extra mile to take your mind off and learn something new: neatly and concisely presented information saves your time and features financial hacks – Japanese are renowned for their rational approach to financial matters. SBI Stories offer financial behaviour recommendations for adults and children, news about bank products and offers, handy trending tips for Japan lovers, and much more. Here you'll find ratings of the best Japanese restaurants, the Japanese ink painting Sumie courses, as well as fun facts about the Land of the Rising Sun. When on the app, you can learn how to eat fugu or get to know a new Japanese word. Also Stories can make the selection of the best movies to see and best places to travel to.
Stories for the bank were developed by CASHOFF, an international fintech company. In December, SBI's alliance with CASHOFF received National Banking Award 2020 in the Banking Product nomination for launching the 'Your Circle' digital solution for Russian households. CASHOFF's technology-based online solution for personal financial management won the hearts of customers: in a single year since its launch, over 5,000 customers have appreciated the convenience and advantages of the entire family budget management. Meanwhile, SBI's kids app ensures hundreds of its smallest customers are engaged in family savings plans.
Modern fintech solutions assure every customer is addressed with relevant offers that are of maximum interest and usefulness – this is the principle that underpins Stories at SBI bank. A personalised approach forms the basis of every new product and service that are offered as part of Your Circle package with the needs of every family member in mind.

Andrey Karmanenko, Retail Director at SBI bank
Having integrated CASHOFF's Stories, SBI's mobile app is becoming a more significant channel for communication with customers. In fact, the Bank now has a tool for effective marketing and educational communication. CASHOFF's AI-driven transaction and receipt analysis doubles the efficiency of communication with customers thus a more accurate profiling and personalization is ensured. Therefore, customers can make more rational finance management decisions while the Bank can understand their audience better and adjust their products and services to the needs of the customer.

Mikhail Medvedev, CEO and founder at CASHOFF
SBI Bank
SBI Bank has been operating in Russia since 1994. In 2017, the Bank became part of SBI Holdings, a Japanese leading financial group, that integrates more than 250 leading fintech, hi-tech and biotechnology projects around the world. SBI Bank is immersed in online financial services and has offered an innovative integrated digital service Your Circle, a family financial management system, and an ecosystem for SMEs that is a combination of requisite corporate products and services to its Russian customers. On 30 September 2020, SBI Bank has increased the capital by 4 billion invested by an SBI Holdings' stakeholder.  The Bank credit rating is assigned by ACRA, BBB – (RU), outlook Stable. Website: sbibankllc.ru
SBI Bank Limited Liability Company
Leningradsky Prospect House 72, Building 2,4 Moscow, 125315 Russian Federation
Bank of Russia's universal bank licence No. 3185 as of 1 March 2018.
CASHOFF
CASHOFF is an international fintech company founded in 2013. CASHOFF's developments have Big Data and AI technologies at their heart: the deployment of such helps create an enhanced customer journey, boost customer engagement and increase brand loyalty. The company enjoys partnerships with over 30 banks worldwide and more than three million retail customers. CASHOFF is also developing aт item-based cashback for purchases of popular global brands. The company's key markets are Europe, Asia, Russia and CIS.